Hello all just thought ide share my project with you it started when a friend of mine said he had a air rifle that leaked air left and right since he left it in his conservatry and he was going to sell it after trying not to get too excited i casually offered him £50 and an old a/c unit as he said it was hot in his conservatory...he accepted
and i then found out that the rifle was a webley spectre...
my first impression was wow what a light gun however it wasent in good condition with a scrached stock and wouldent hold air .
.First up was to get it to hold air ,i got on the phone to stacy at webley uk and she sent me a seal kit however in the mean time i had noticed that the fx cyclone was ultimatly the same gun
so i first got a set of fx drawings and set about stripping my gun wich wasnt as bad as i thought it was altho i was very scared ..any managed to fit most of the new seals and then found that yep you guessed it it still leaked
after a bit more investagation i found that the gauge was leaking i found a blanking plug at work and fitted that and it held up .so back on the phone to stacy and she sent me out a logun gauge which i fitted when it arrived i used the gun like it was for a few weeks but i felt my gun looked like crap so i with its skinny barrle so i found a peice of aluminum tubing at work that was the same size as the knurled nut on the end of the barrle i cut it to the right lenth and slid a few o rings over my barrle to center it i and used some black tactical putty to make a seal at the action end and then slid it on and tightend up the nut
it fitted perfectly and i was happy well at least for another week ,that week i made myself a bipod using bit and bobs i had at work and a tube clamp from ebay.
first fit on the shroud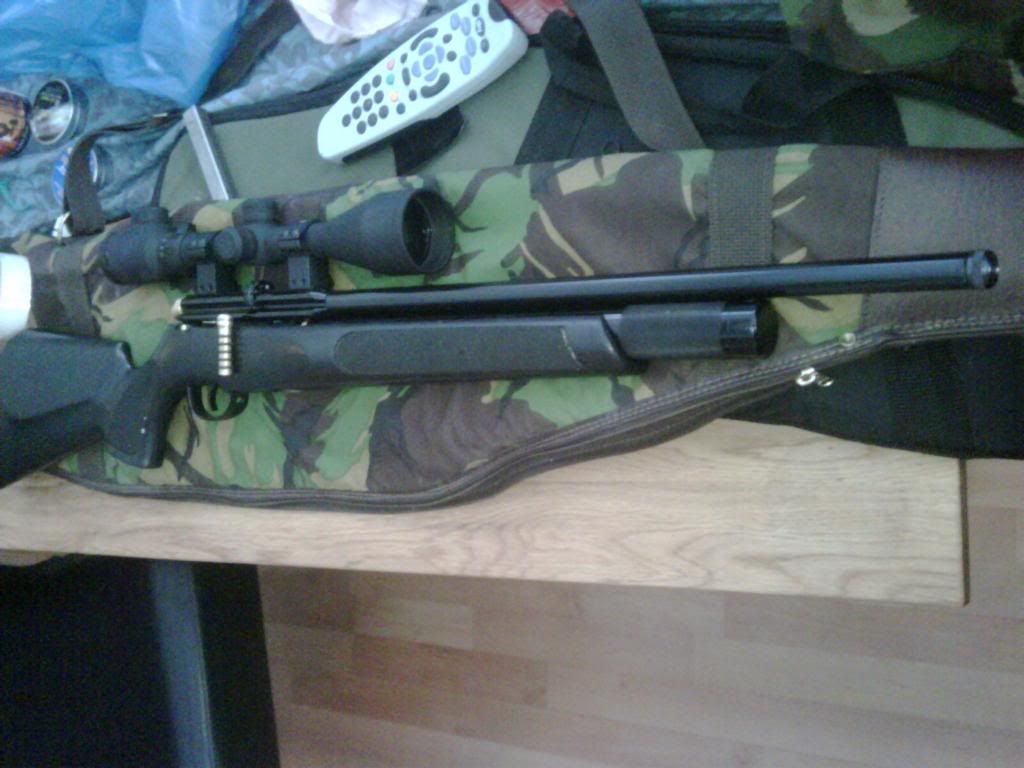 and then painted
new gauge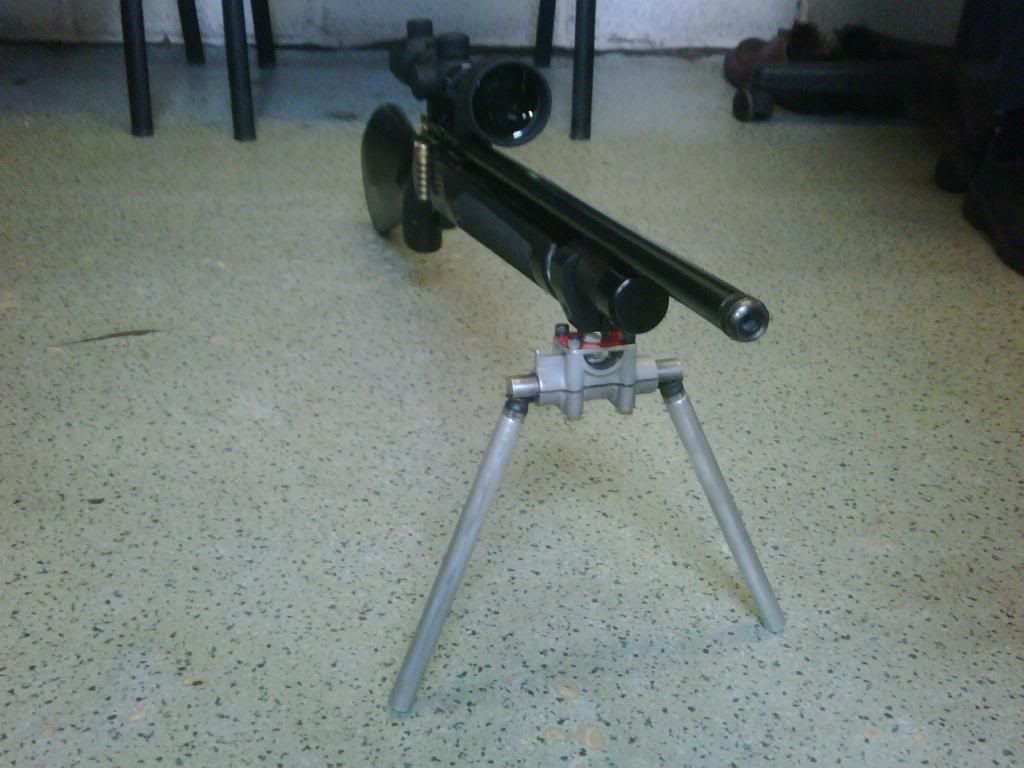 and diy bipod pre paint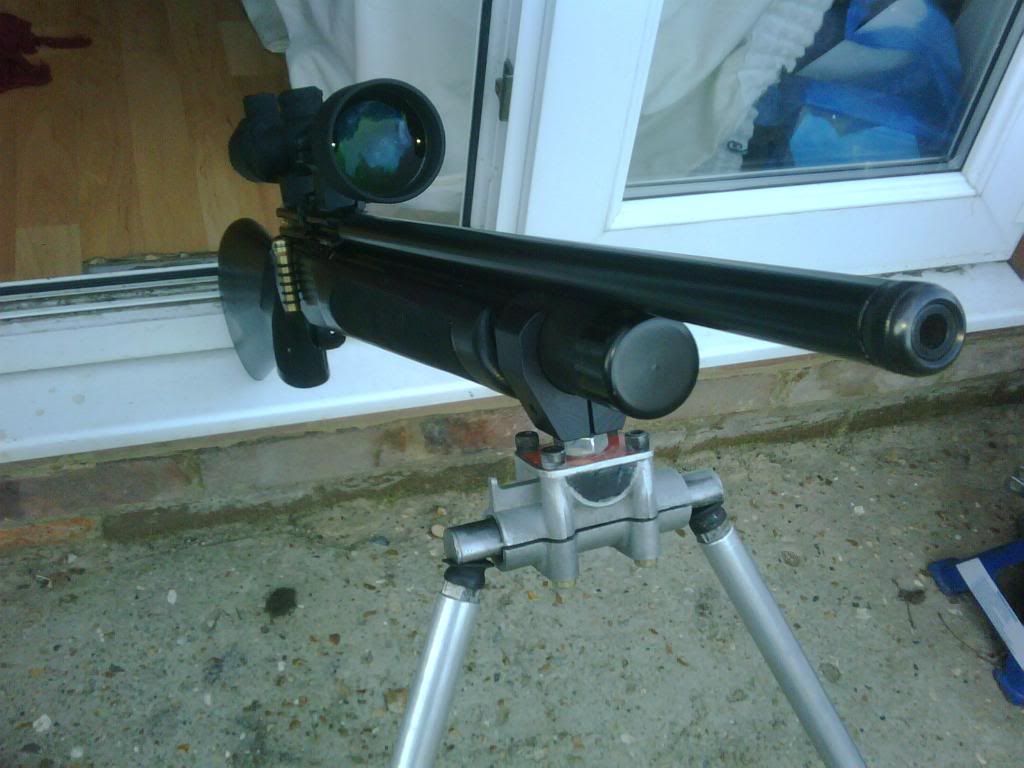 close up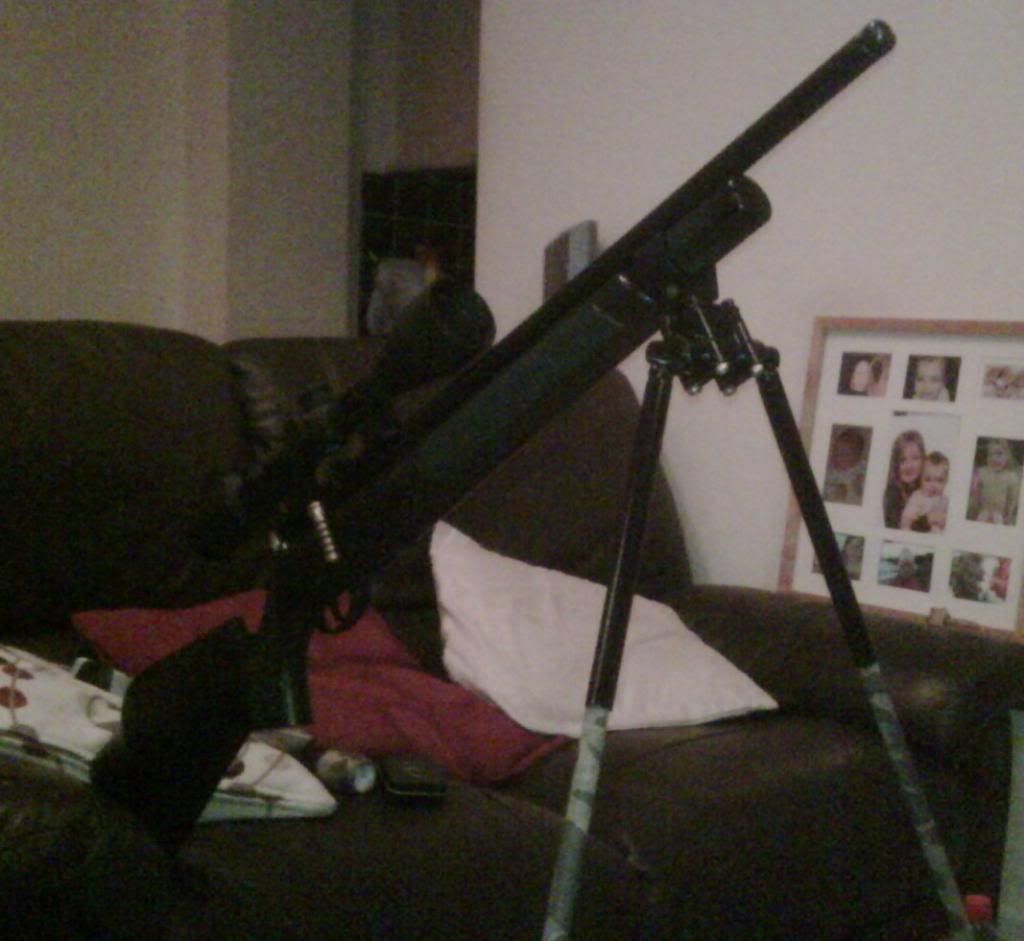 and painted with long legs
new and old stock
carefull!!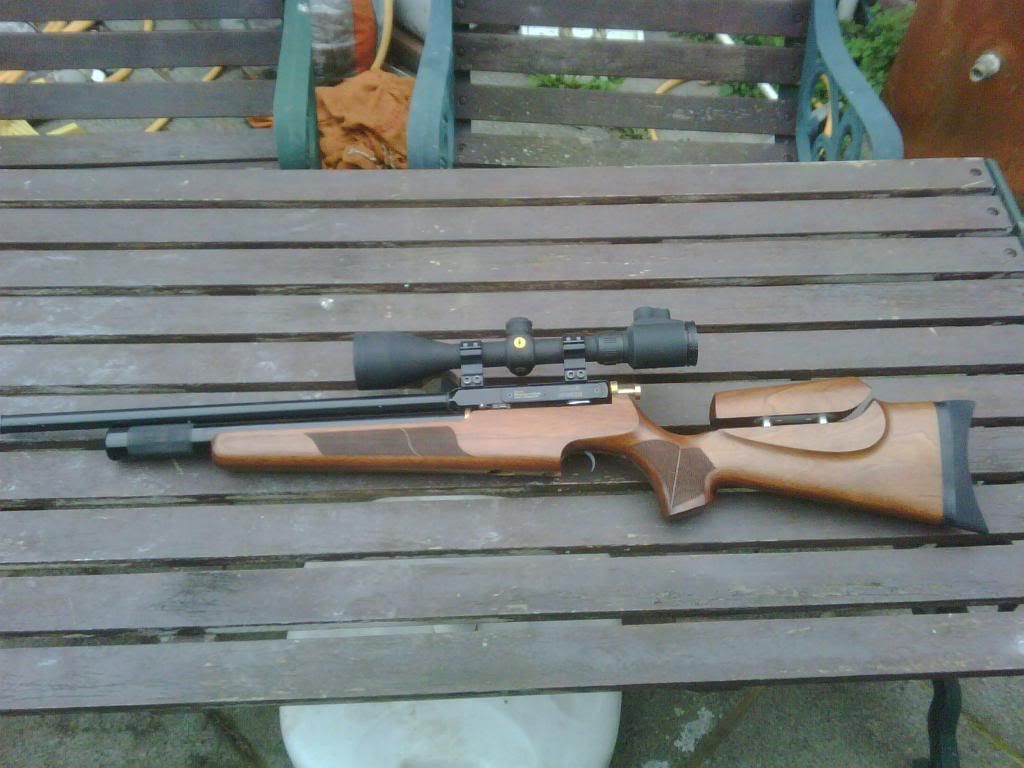 finished and a big smile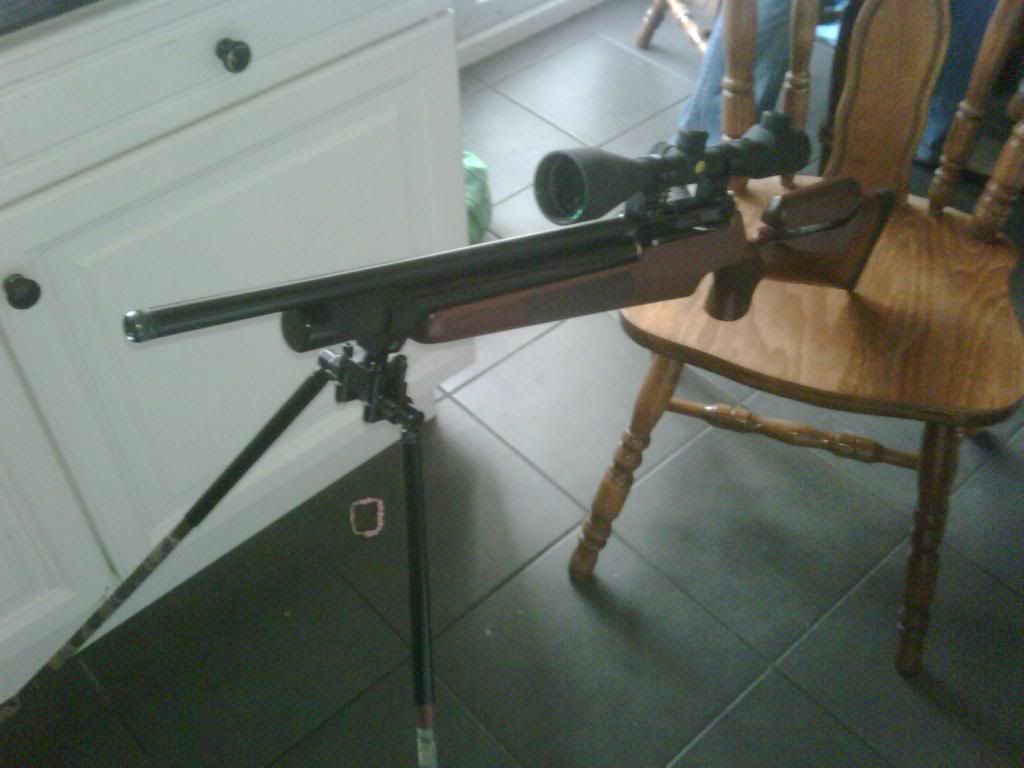 then back on the pod