I tested my new FX Royale 400 FT for the first time the other day. It was cold and snowy, so it was just an initial test.
I noticed that the first one or two shots from the magazine drifted to the left, but after loosening the spring inside the magazine 2 turns, it all got allot better, and now shoot as good as when single feeding the rifle. Don´t really know why the spring in the magazine is set with such high tension from the factory.
Probably not optimal condition to shoot a PCP when it´s freezing outside. White smoke coming out of the barrel when shooting, and after a while the shroud was covered with frost..It worked flawlessly however, and I hope the cold didn't do any harm to the internals..
The trigger weight is set to 80 grams and is extremely nice to use.
I shot 12-shot groups (one magazine) from 50 meters (55 yards), and think the rifle did good considering the weather.
The ammo I used, was FX and Air Arms 16gr pellets made by JSB @ 885 fps
Here is a video ----->
http://www.youtube.com/watch?v=G_A_TfngTuo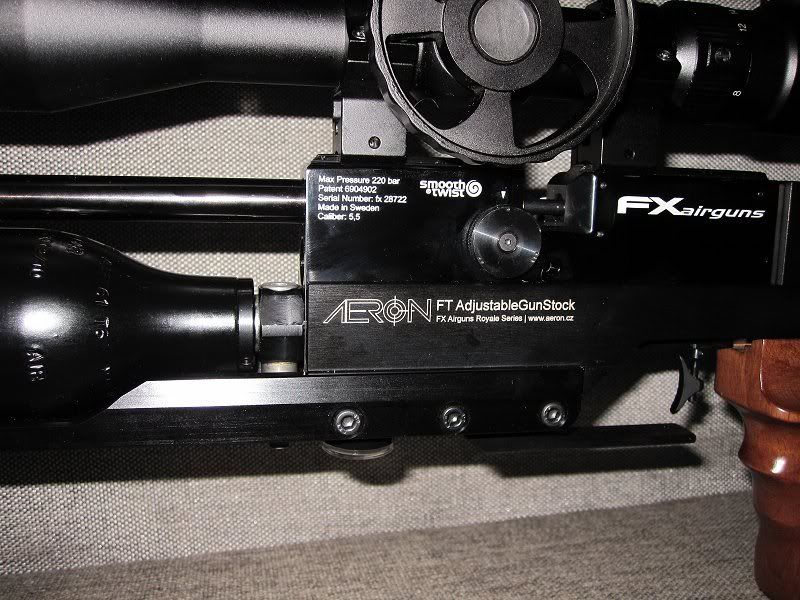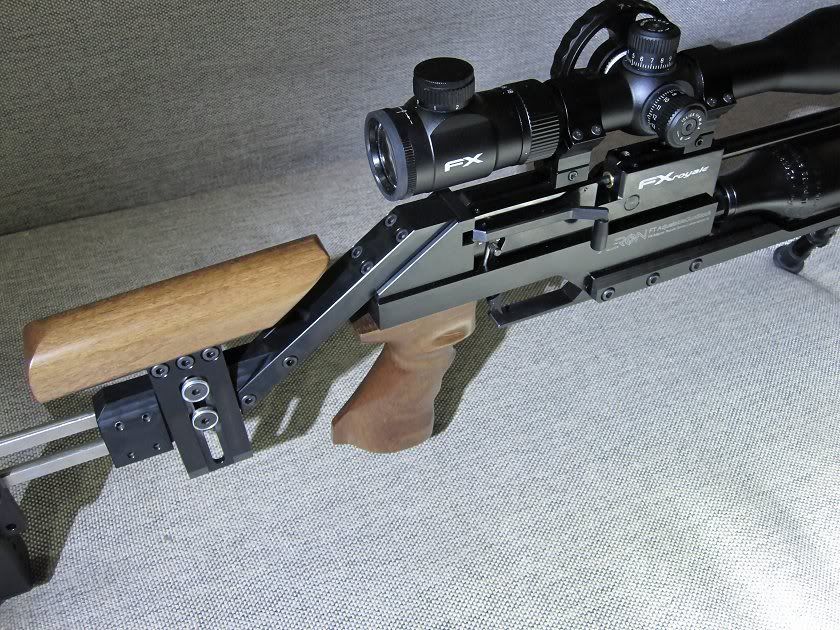 And today I ran it thru the chrony
At the temp +21C
FX ammo 16gr straight from the tin
Regulator set to 137 bar
meters/second
---230 bar---
meter/sekund
Magasin 1
272,7
273,3
273,6
274,5
272,9
273,6
273,6
274,3
273,1
273,0
274,2
273,4
Magasin 2
272,8
273,3
273,4
273,3
273,4
272,8
273,1
273,9
272,0
272,7
273,5
273,4
Magasin 3
273,9
272,3
271,9
273,4
272,3
272,8
272,2
273,4
272,4
272,5
273,1
271,9
Magasin 4
271,1
271,4
272,4
272,0
270,3
272,2
272,2
271,5
272,4
271,3
271,5
270,7
Magasin 5
270,9
271,8
271,7
272,4
272,3
272,4
272,3
272,0
272,5
272,1
272,4
272,6
Magasin 6
271,3
271,5
271,8
271,4
270,8
270,4
270,4
270,4
271,6
272,2
272,3
270,7
Magasin 7
272,2
271,6
272,7
273,1
272,7
272,7
271,8
272,0
273,4
274,0
273,5
274,0
Magasin 8
274,2
274,1
274,0
272,8
272,6
271,8
271,4
270,8
270,0
270,5
269,6
269,7
---140 bar---