Finding THAT air leak
Posted:
Sun May 18, 2014 3:56 am
After being ignored for a while in favour of the Monsoon the T12 wretch decided to slowly leak air, the start was to determine which end of the air tube the leak was, so a couple of balloons later.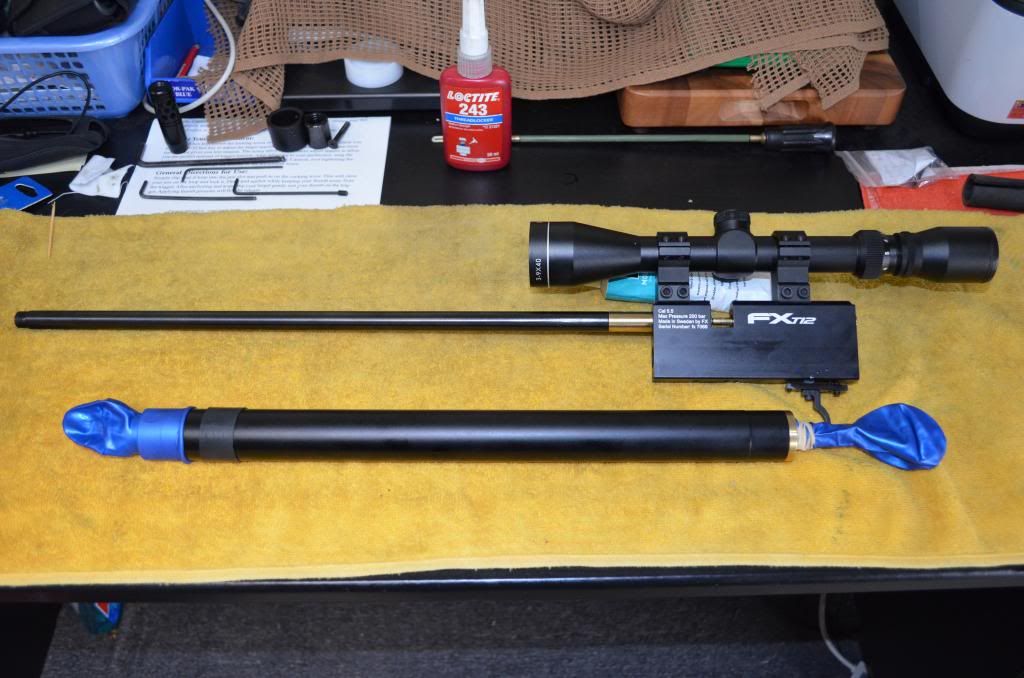 This was a check after the fix, the culprit was a hardened fill port valve o-ring inside the fill port, at first I placed a balloon over the fill port & sure enough it very slowly filled with air, I have a FX guage on the end of the air tube so I just rolled up the balloon a bit to uncover the fill port hole, emptied the balloon & no airleak, so it had to be coming from the fill port hole, only 2 o-rings in that neck of the woods, replaced both, job done! When dry firing to empty air tube I noticed air coming out of the screw hole that locks the tube into the body, has to be removed to get tube off, so the screws getting a bit of loctite for it's troubles, I might sprinkle a bit of baby powder around the breech & check it's seal as well while I'm in the o-ring changing mood.